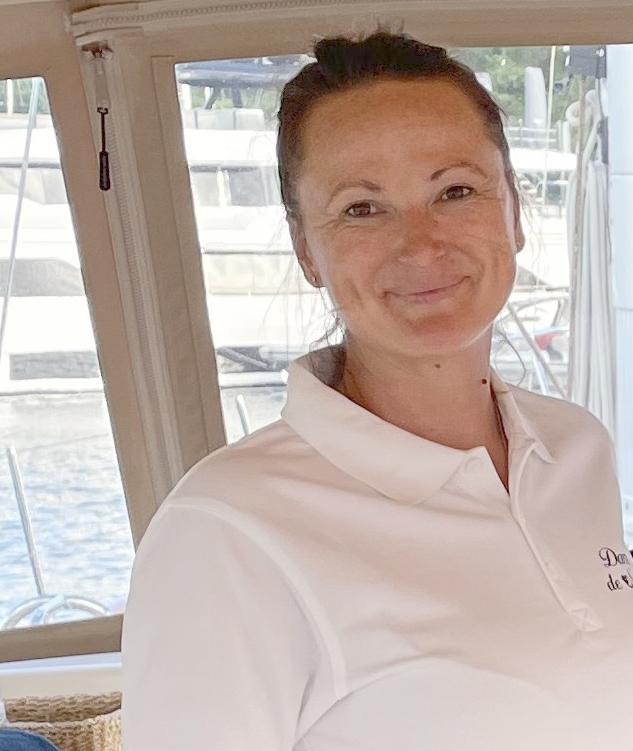 Captain
Kirsty Sky Williams
Kirsty is a nature enthusiast who began sailing at a young age in her home on the west coast of South Africa.
Under the wing of the Past Commodore, Naval ship captains and tugboat drivers she learned all about going to sea. She went offshore racing for the first time at the age of 16 and this further fueled her passion for the ocean. Kirsty is an experienced Master of Yachts Unlimited for vessels up to 200 gross tonnes, having completed all of her OOW and Chief mate 3000 modules makes safety a top priority onboard.
Kirsty has now been sharing the magic of sailing with guests since 1999. Exploring oceans, islands and coastlines adding a touch of luxury, romance and adventure gives her the ability to create picturesque vacations for guests on oceans all around the world. She will read the weather and keep to calm anchorages for sleeping at night with a well-planned itinerary and stops along the way ensuring you get to see all there is on offer while relaxing on deck. Regardless of experience on the water, Kirsty enjoys showing those on board the ropes and is good at keeping everyone comfortable, pointing out wildlife along the way, showing you how to paddleboard or handing you a cocktail at the exact right moment!