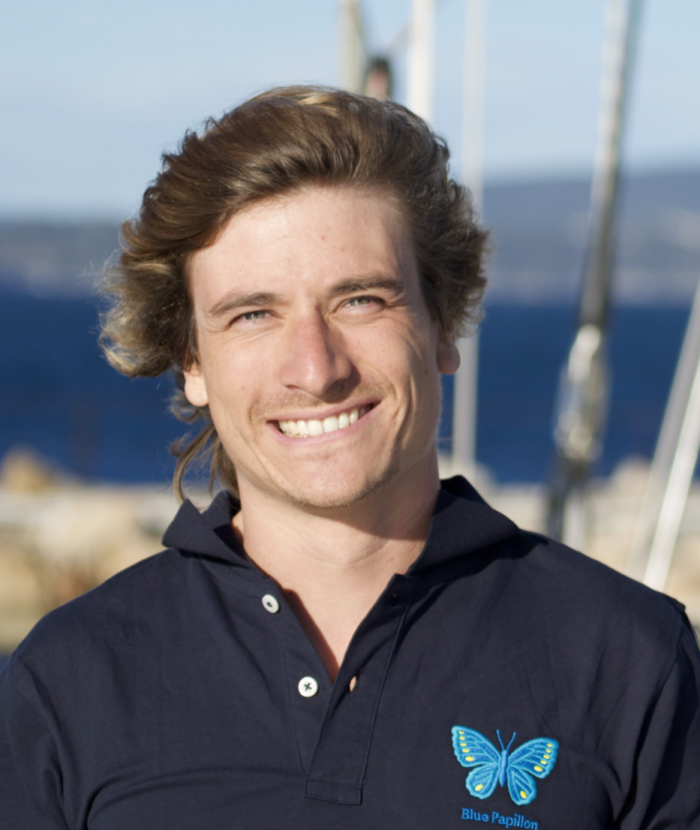 Captain
Nils Verinol
Nils grew up in Switzerland and discovered sailing after he finished high school. He then decided to make it his profession. He obtained his Yachtmaster Ocean at 19 and skippered his first vessel, a 54ft sail yacht, for three years around the Mediterranean.
From there he tested out life on super yachts ranging from 100ft to 230ft. During this time he collected the sea time and experience needed to do his OOW 3000. He developed safety, maintenance, and hosting skills. At the same time, he also did his pilot's license for private planes to pursue his passion for the sky too. At the age of 26, he captained a 100ft sailing yacht around the Mediterranean and over to the Caribbean. He returned to the Mediterranean where he crossed the path of Mary-Anne and they decided to team up on a new adventure.

Nils loves being surrounded by nature and spending time kiting, hiking, flying, diving, snorkelling, cycling, reading and exploring new places. He will be thrilled to sail with you to the most beautiful anchorages and tailor the navigation to everyone's interests.